Personalized Oncology Advocacy
Each person is unique. This is especially true when treating cancer. Healthcare professionals do their very best, but they have limited time and resources to dedicate to each cancer case. N1X10 advocates for each person as a unique individual, offering personalized service that helps empower the patient to overcome many of the limitations of standard care.
The Challenge of Being a Cancer Patient
Receiving a cancer diagnosis can be a very distressing and overwhelming experience which may turn your world upside down. Each person's experience with cancer is unique and depends on their individual diagnosis, circumstances and coping mechanisms.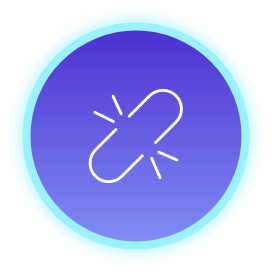 Disconnected Information
Many tests, many physicians and specialists, difficulty in bringing it all together from all sources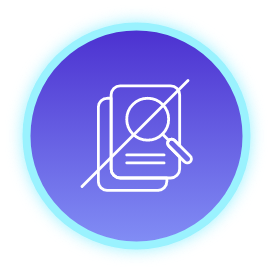 Limiting Care
Protocols
Limited exposure to emerging drugs and procedures that are not yet mainstream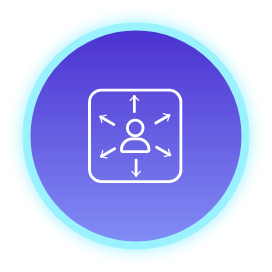 Facility
Constraints
Experts have limited outreach, constrained by local availability
Gather
Verify
Complete
Educate
Research
Evaluate
Guide
Gather
Gather
We will collect all of your clinical data from all sources and locations including imaging, pathology, genomics, oncology notes and more. Next, the data will be uploaded to our proprietary patient data management platform. Finally, the data will be carefully reviewed by your dedicated advocacy team, which is led by an oncologist, to fully understand your condition.
Verify
Complete
Educate
Research
Evaluate
Guide
Planning and Intervention
Dedicated advocacy team: Oncologist & physician assistant (oncology advocate)
Collect, organize and review all clinical data
Verify diagnosis with expert pathologists and radiologists in our global network
Identify diagnosis gaps including genomics
Research treatment options including cutting edge technologies and emerging innovations
Comprehensive education and guidance
Collaborative decision making that addresses your unique needs
Can be extended on a monthly basis
Track your progress to ensure better outcomes
Intervene when needed based on clinical needs
Monthly call with dedicated physician assistant (oncology advocate)
Continue ongoing data collection
Constant comprehensive view of your evolving needs
Can be extended on a yearly basis
of cancer patients report not consulted about treatment
mins average for an appointment with an oncologist
weeks average time between appointments 
(Source: Journal of the American College of Surgeons)
The patient's voice is often lost in a system of misaligned incentives. Patients lack the global view of options, while hospital systems work in local silos. Without the bird's eye view of what is possible, the patient becomes resigned to the traditional path, and their voice cannot be heard.
Our Proprietary Technology
The N1X10 Advocacy Team uses a proprietary and innovative dashboard complemented with a smartphone patient app, both designed to deliver personalized oncology advocacy and tailored patient education. The smartphone patient app allows you to track your symptoms, update preferences, upload data, and stay informed about your treatment journey. New information is continuously integrated into the dashboard to assist your understanding of how to oversee and monitor your personal data.
Cancer treatment can be a long and challenging journey, but with the right support and care, many individuals with cancer are able to successfully navigate the experience and emerge stronger and more resilient.
Frequently Asked Questions